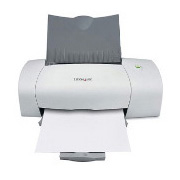 Lexmark Z645 Ink Cartridges
Save on Genuine and Compatible cartridges listed below by TonerCity. All Compatible cartridges are guarantee to work with your Lexmark Z645 Printer. TonerCity provides full support from how to install the cartridges to all other issues on the printer cartridge, please contact us if you have any questions. Also you may visit Lexmark's official website for more information about the Lexmark Z645 Printer.
Own a Lexmark printer and need to get your ink cartridges replaced? Tonercity has what you're searching for. Whether you prefer OEM, remanufactured or compatible ink cartridges, we have black and colour Lexmark options available.
As an innovative imaging technology company, Lexmark provide their customers with reliable printers that make delivering business and home office materials a breeze. This is why Tonercity only offer the highest quality ink cartridges for this brand, ensuring the high standard you're used to can continue even when you replace the original cartridges.
Displaying 1 to 3 (of 3 products)
Ink Cartridges for Lexmark Z645 & Other Models
Tonercity have a range of Lexmark cartridges available, including options for the Lexmark Z645, the Lexmark X4650 and the Lexmark X646E. Whether you're looking for ink cartridges or toner cartridges, you'll find what you're looking for with Tonercity. With over 10 years of experience in the industry, you can remain confident that we only provide the best; sourcing all of our cartridges from reputable – and affordable – sources.
As a 100% Australian owned and operated company, we're committed to delivering the best possible level of customer service. Whether you know exactly what ink cartridges you're looking for, or if you need help finding one that's compatible with your printer, we're here to help. Best of all, if you purchase before 3pm, we'll ensure your order is dispatched on the same business day, ensuring you're able to start using your Lexmark printer again sooner.
Get Lexmark Ink Cartridges from Tonercity
Whether you're looking for Lexmark Z645 ink cartridges or another make and model, you can trust Tonercity to deliver. For all orders over $50 online, we also offer free shipping, helping to reduce the costs to your business for replacing ink cartridges.
Ready to buy? Browse the full range online. Alternatively, if you have any questions about our Lexmark cartridges or any of our other products, please don't hesitate to get in touch. You can reach us by filling in our online enquiry form, or by sending an email to [email protected] and we'll get back to you as soon as possible.