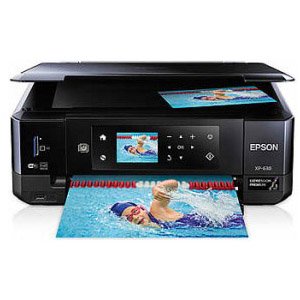 Epson Expression Premium XP-630 Ink Cartridges
Save on Genuine and Compatible cartridges listed below by TonerCity. All Compatible cartridges are guarantee to work with your Epson Expression Premium XP630 Printer. TonerCity provides full support from how to install the cartridges to all other issues on the printer cartridge, please contact us if you have any questions. Also you may visit Epson's official website for more information about the Epson Expression Premium XP630 Printer.
Displaying 1 to 30 (of 32 products)
Competitive Online Price
Shop cheap Epson Expression Premium XP630 printer cartridges from TonerCity at Best Price in Australia.
Fast Delivery
Same day Dispatch if you place your order before 3pm with Free express courier delivery if your order is over $50.
Secure Online Ordering
TonerCity accept online credit card and Paypal secure payment methods. Credit card details are securely handled on the payment gateway, TonerCity cannot access or store your card details (including credit card number, CCV and PIN number) to maintain the highest security level for your payment.
Warranty on Epson Expression Premium XP630 Printer cartridges
TonerCity provides satisfaction guarantee on all Compatible products and OEM products are covered by official warranty with Epson Australia.